Posted by Lisi Lerch on 13th Mar 2023
In January 2023 the Lisi Lerch team made their way to Orlando, FL to participate in one of the largest Golf Merchandising shows. There, the Lisi Lerch Pro Shop debuted their Spring 2023 line of over 30 new styles of accessories from enamel golf earrings and necklaces, to custom golf club totes and clutches.
PRO SHOP BEADED CLUTCHES
The perfect way to display your favorite sport- a hand beaded clutch! One of our 2022 best sellers, the beaded golf clutch, is now available in 3 colors: green, navy & pink for 2023!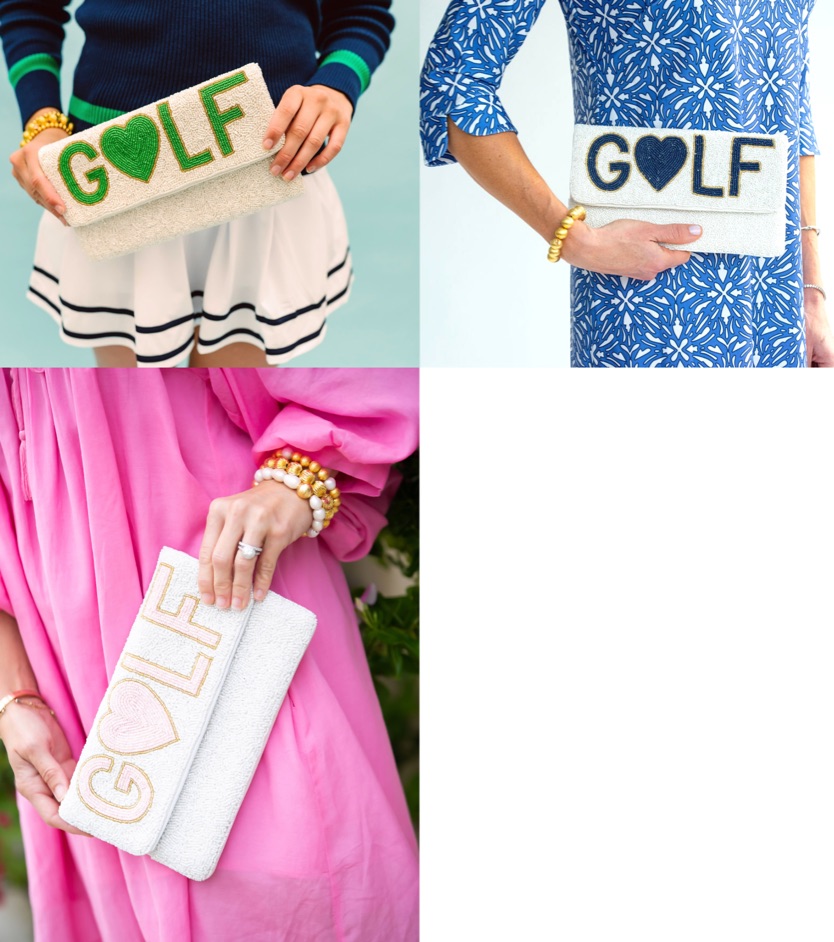 SPORT YOUR PICKLEBALL ACCESSORIES!
Golf isn't the only sport The LL Pro Shop features...PickleBall has entered the chat and we've been loving these hand beaded bags. Check out our beaded clutches under $100 perfect for your doubles partner!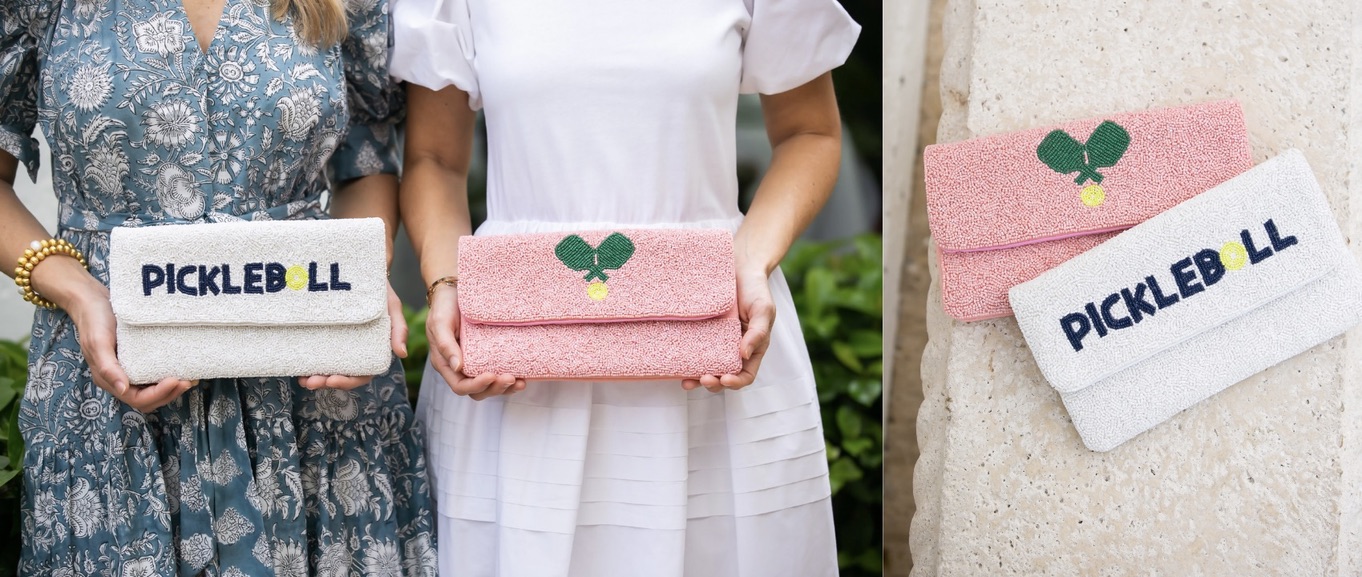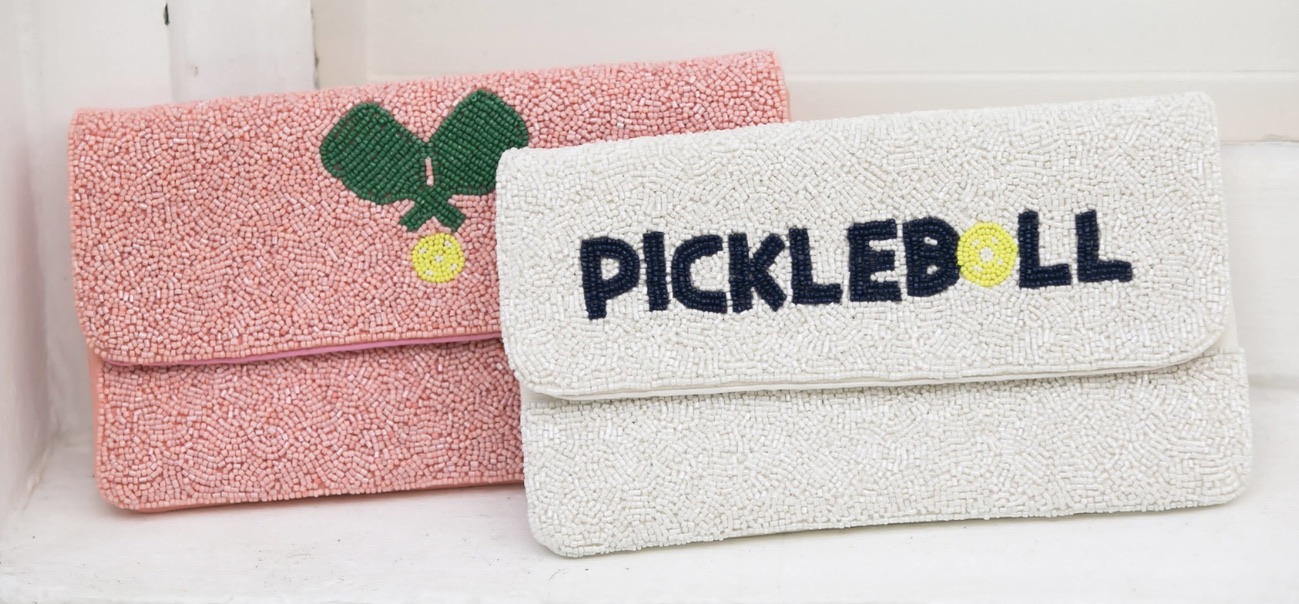 We have the perfect accessory for major tournament golf fans! Represent the PGA Tour with customizable handwoven Bali Bag by choosing your color ribbon and charm! This unique woven tote with a gold applique "PGA" lettering is the most popular amongst golf lovers!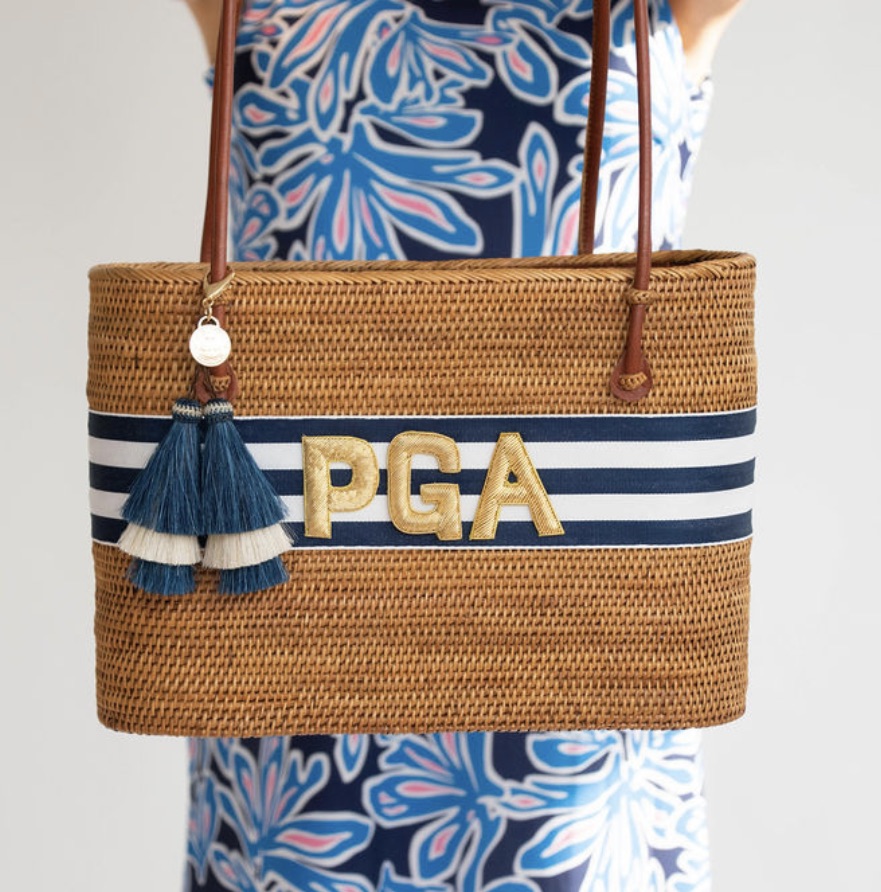 Planning a club member-guest golf outing and need a gifting item? Try one of these gold golf coin stud or golf club club stud for your next golf event!
These Enamel Golf Coin necklaces are the cutest accessory to pair with any country club or golf attire!
Our custom enamel Golf Cuff and beaded clutch are the perfect addition to your golf outing!
Game, Set, Matching Accessories For You And Your Partner!
Check out these adorable tennis racket studs. Available in a Tennis Racket doubles stud and Tennis Racket Coin Stud!
Nothing like a colorful enamel necklace to top off your tennis uniform! Sport this look on and off the court!
Available in 5 different colors with and extended chain.
Just add your lip gloss and keys, this Ruby Straw Clutch with Tennis Charm is the perfect finishing touch to your fit!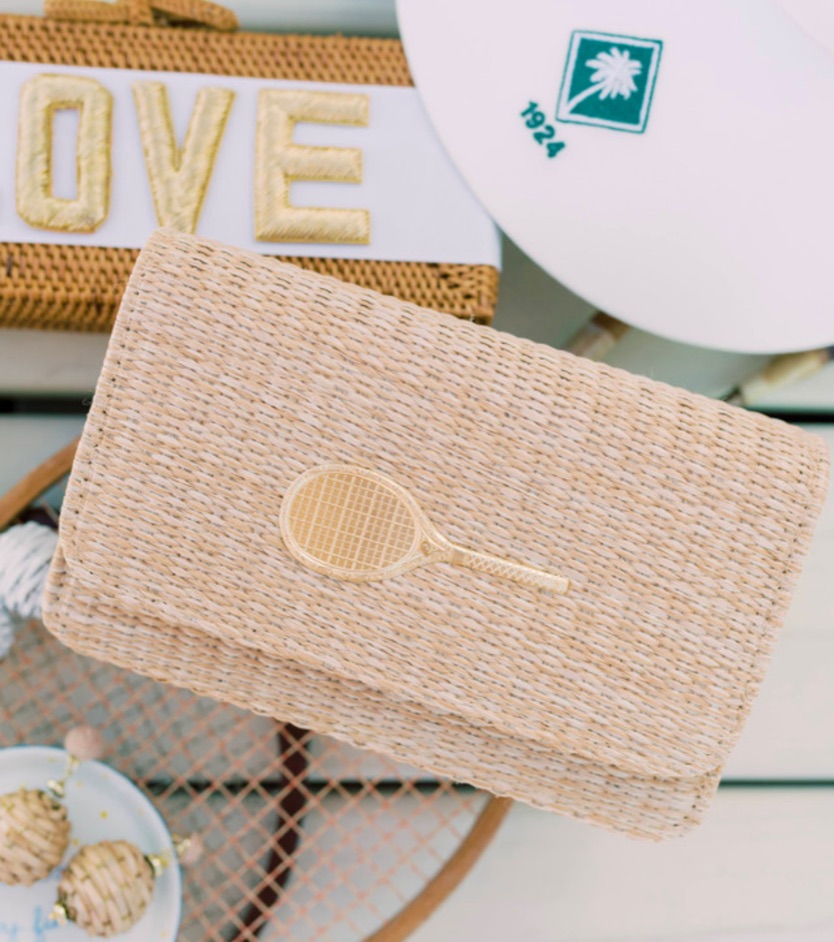 LISI LERCH PRO SHOP ESSENTIALS
It's baseball season! Throw on these LL custom baseball hats before heading to watch your favorite team play ball!