Posted by Lisi Lerch on 17th Nov 2021
Lisi's Gift Guide
For the Pearl Lover
Looking for the perfect timeless holiday gift? Pearls are the go-to chic and elegant style for our classic woman. Check out our Hilary Pearl and Victoria stud earrings for a vintage pearl style this holiday season!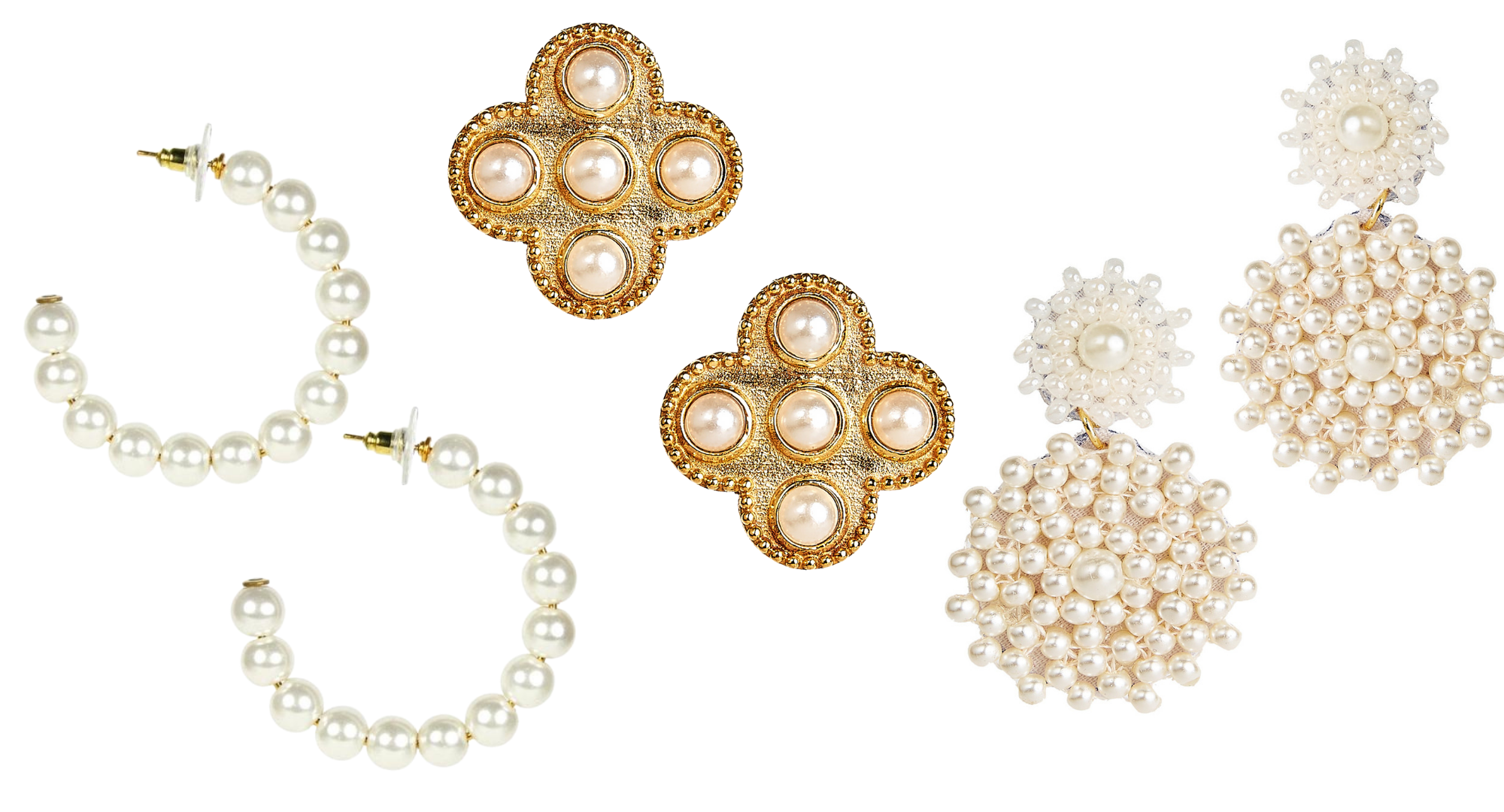 For The Glittery Gal
Make your Holiday outfit a little more glamorous this year. After all, New Years Eve parties make the perfect excuse to wear something sparkly like our Fringe Star earring. And for Christmas? Lightweight Fabric Bow earrings for you and your bold best friend! Make a shimmery statement at your next Holiday Party!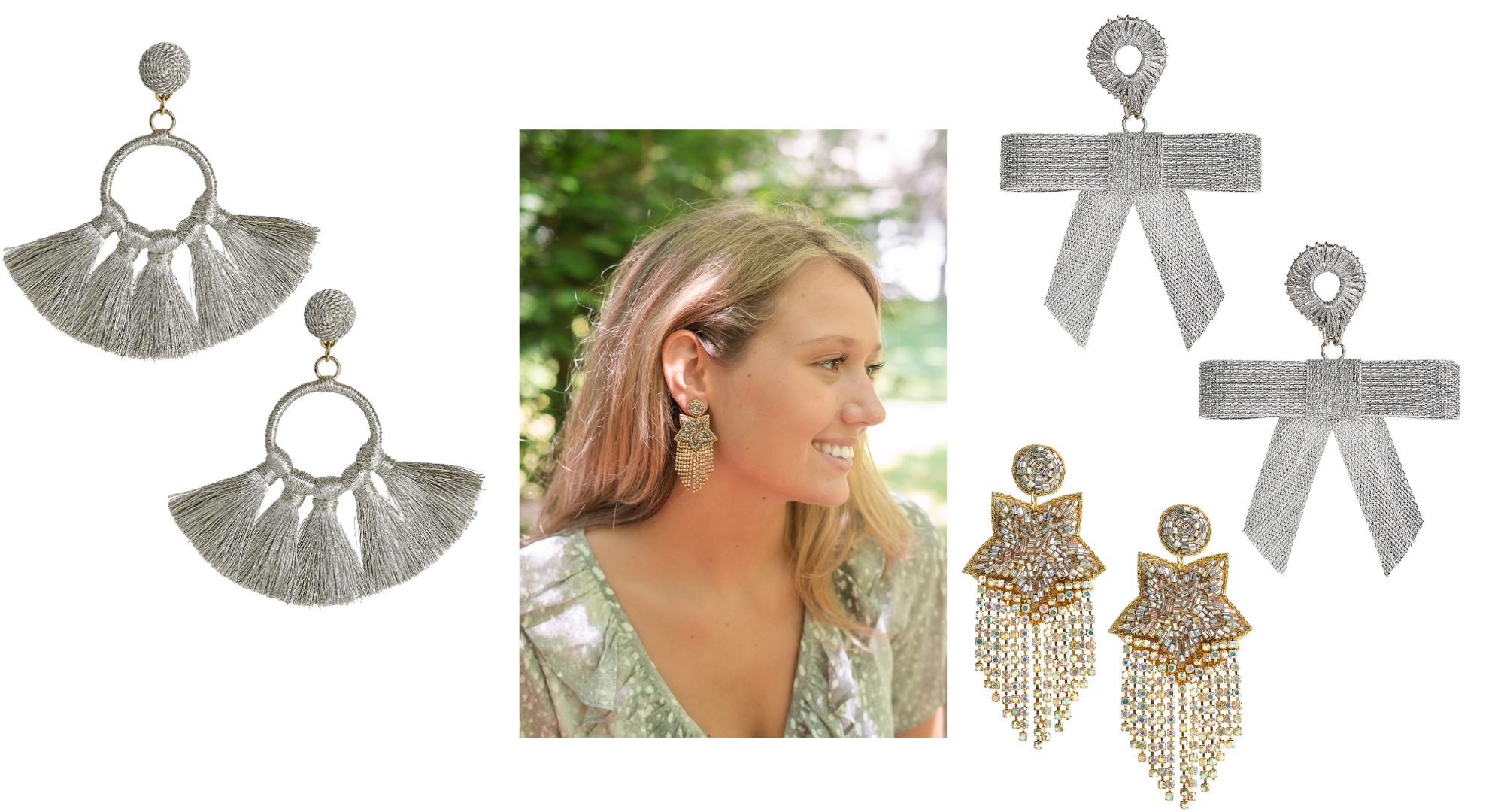 Gifts for the Christmas Lover
We all have to buy for that one special person who is OBSESSED with Christmas. They decorate the most, wear all the festive colors, and have the BEST Christmas parties! Show them how appreciative you are with the most unique gift of all- personalized Christmas bags! Customize our plaid Avery clutches or Evening bags with a reindeer or tree for your special person! And don't forget to wear the most festive statement earrings- fabric backed Christmas trees and wreaths!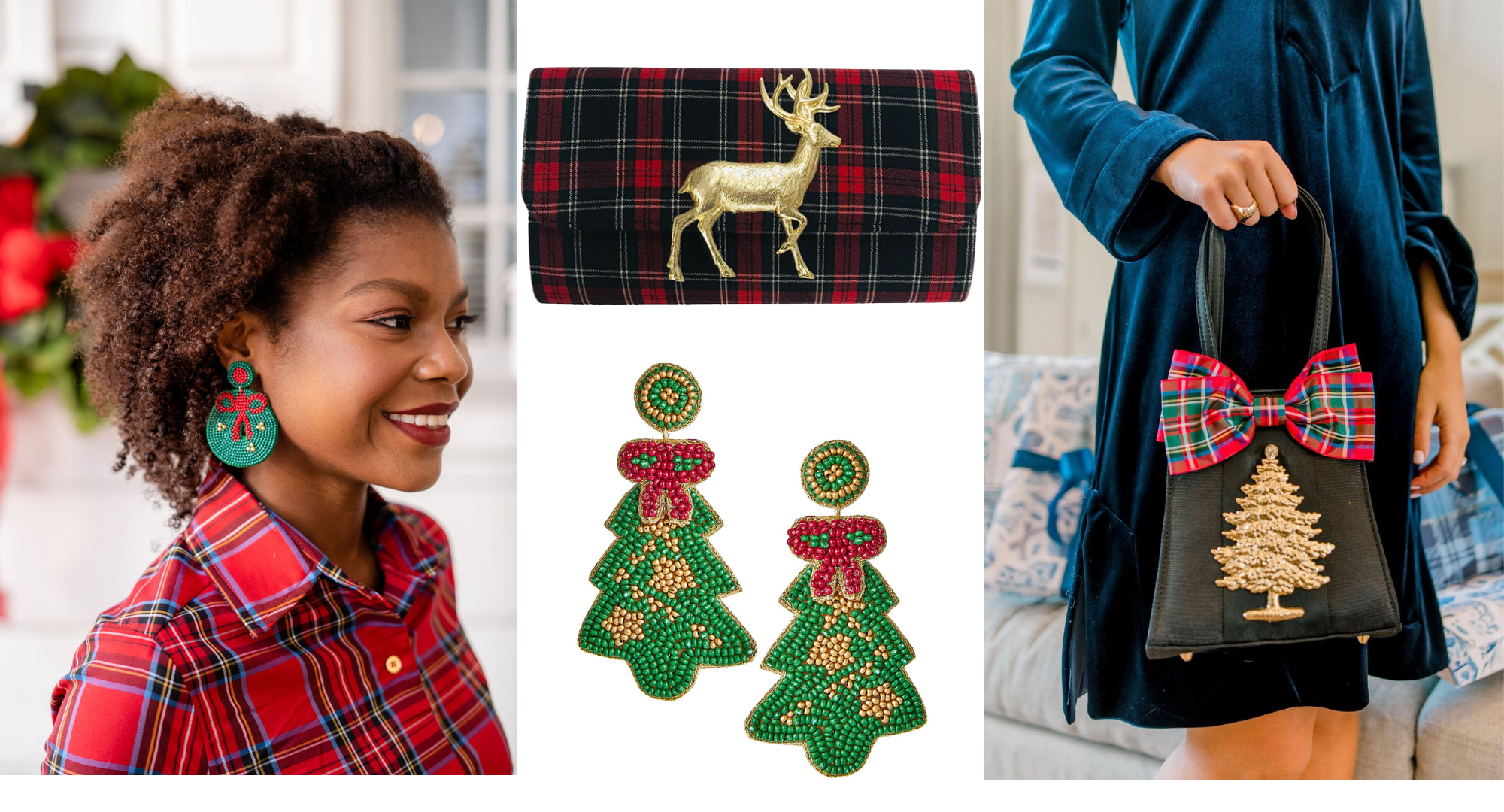 For the Sports Enthusiast
Everyone has a Sports Lover they need to buy for this season- why not make it a unique piece?! Customize our Lauren Hat and or Ruby Straw Clutch with a tennis charm. Or maybe a tennis stud for your doubles partner? And don't forget gifts for the golf fan. Customizable clutches and golf stud earrings for all!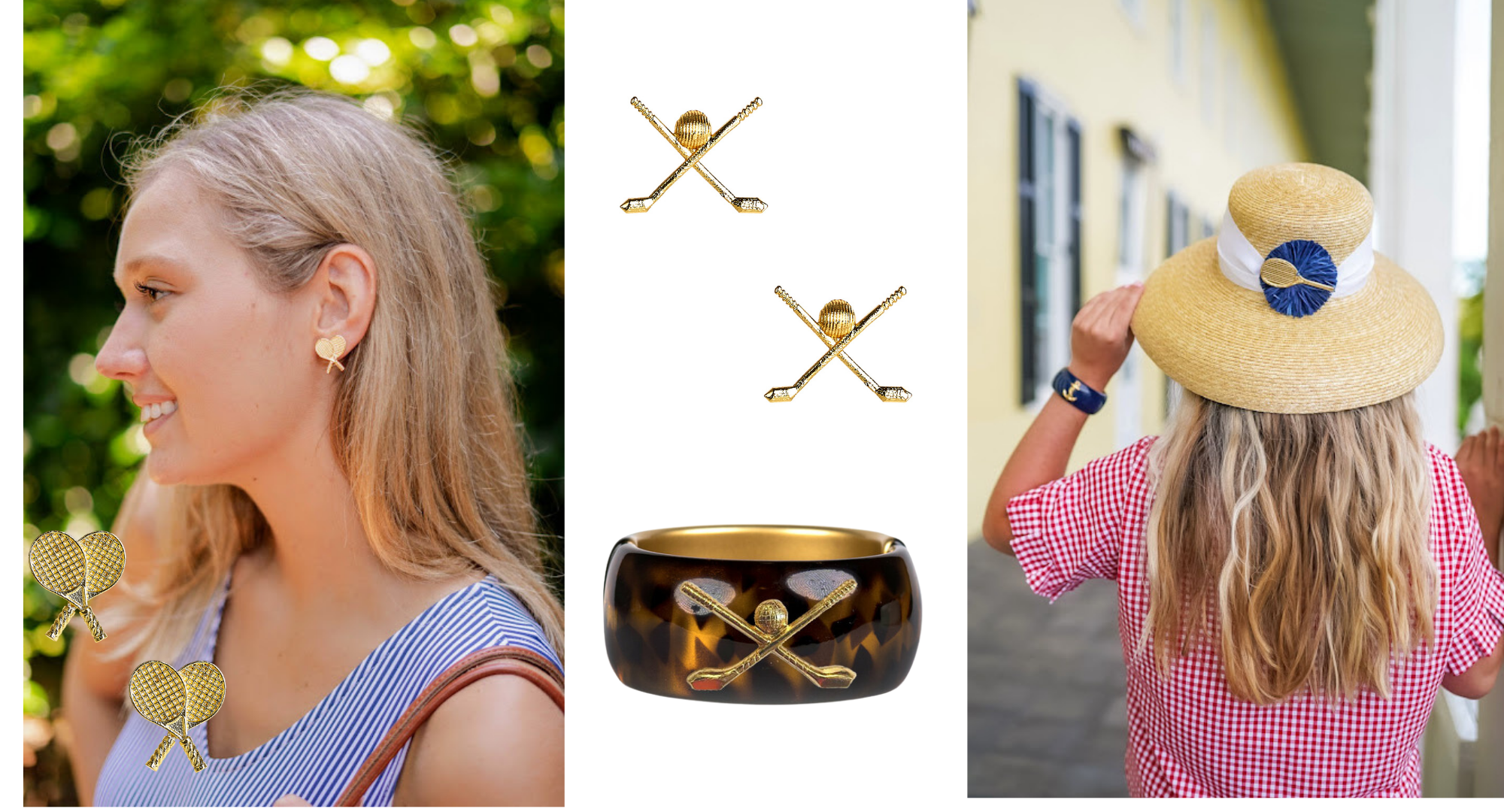 Beach Lover Wishlist
Planning an escape to warmer weather this cold winter season? Celebrate the holidays in the sun with our Lauren Hat or Straw clutches! And don't forget the gifts for your beach lover. Customize these bright colored cuff bracelets with any starfish, shell and even a seahorse. Need something in white? Our white Natalie statement earrings are the perfect lightweight style for resort wear! We have just the styles that beach lovers are looking for!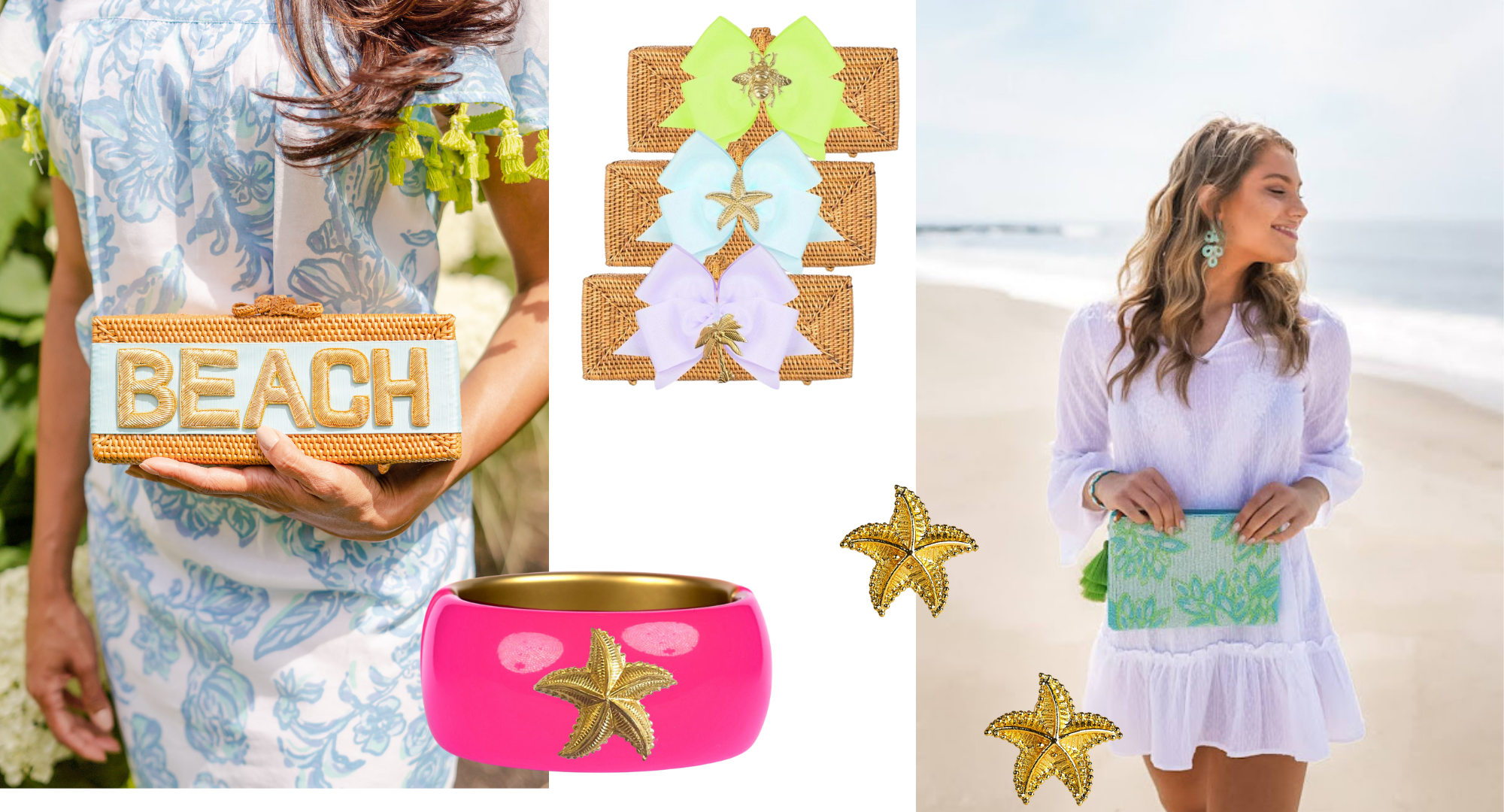 Gifts For the Grandmillennial
Classic vintage is back with the grand millennial trend! Impress your granny chic friend and stay true to this trending group with our best selling Palm Beach Lately hat! Looking for something with pearls? Our Vera Pearl fringe earring has the traditional pearl and bow fashion for you!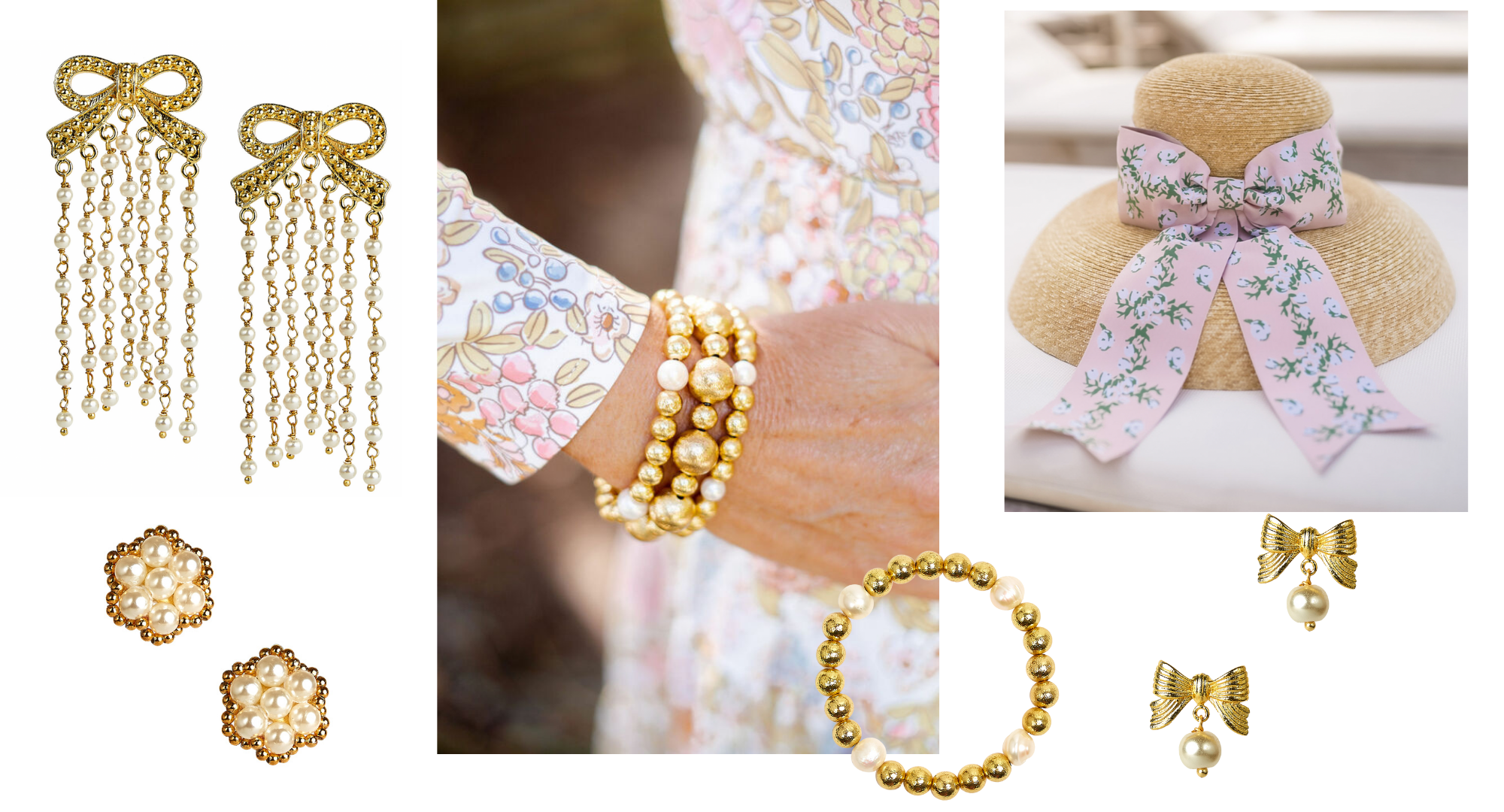 Gifts For Her
Need the perfect gift for the special person? Impress with our perfect clutches- customizable for your special someone! And for earrings- you can never go wrong with Ginger Metal gold statement earrings or our most popular Sloane Medium Stud. Going for more of a classic look? Our new Sonja crystal floral earrings are beautiful, lightweight and available in 3 colors!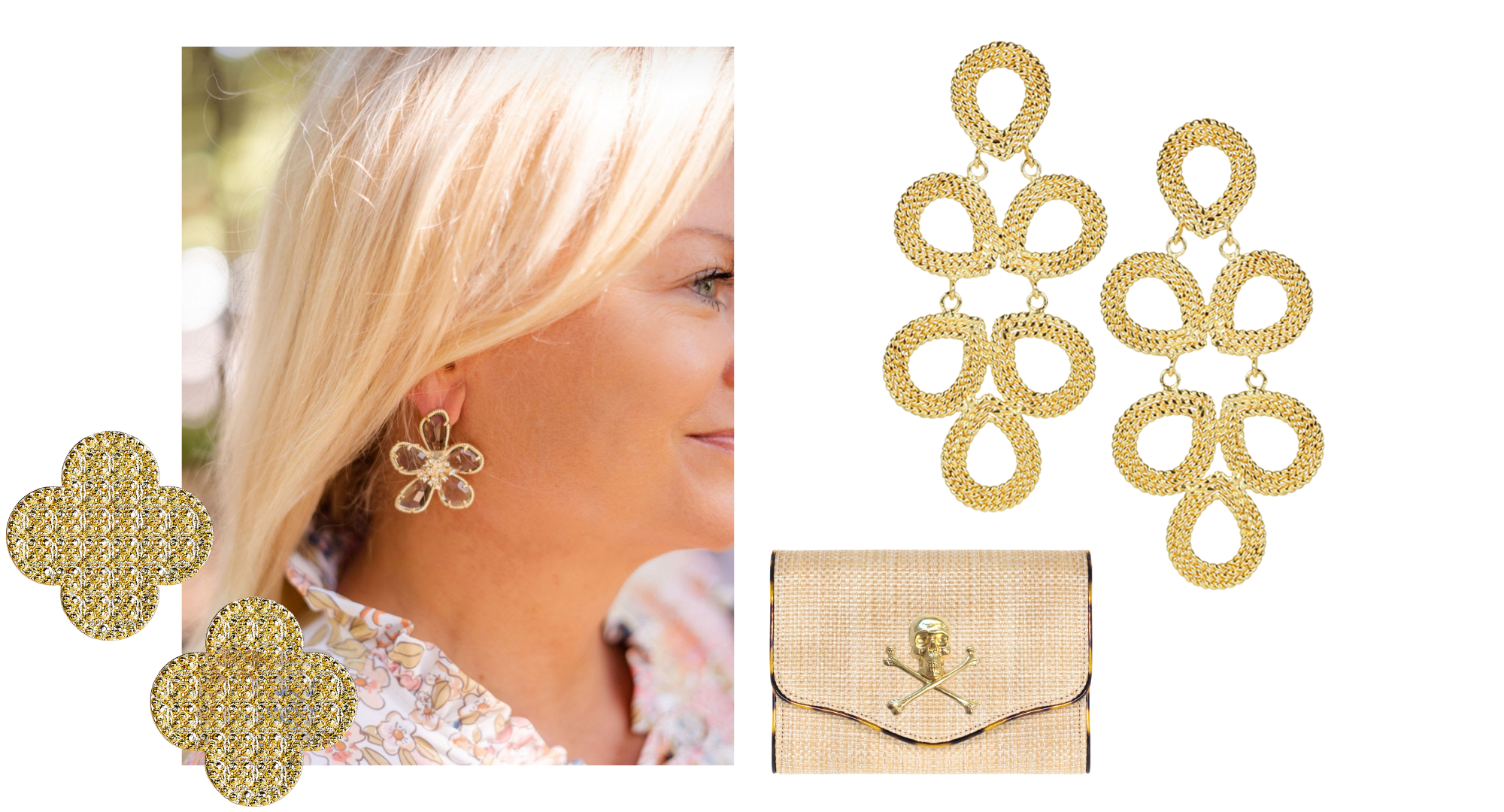 Gifts For Your BFF
Show your bestie some love with a bracelet stack perfect for her! Mix and match gold sizes with 14mm prints. From 5 different Chinoiserie colors to Tigers eye, match perfectly with whatever style and size she likes!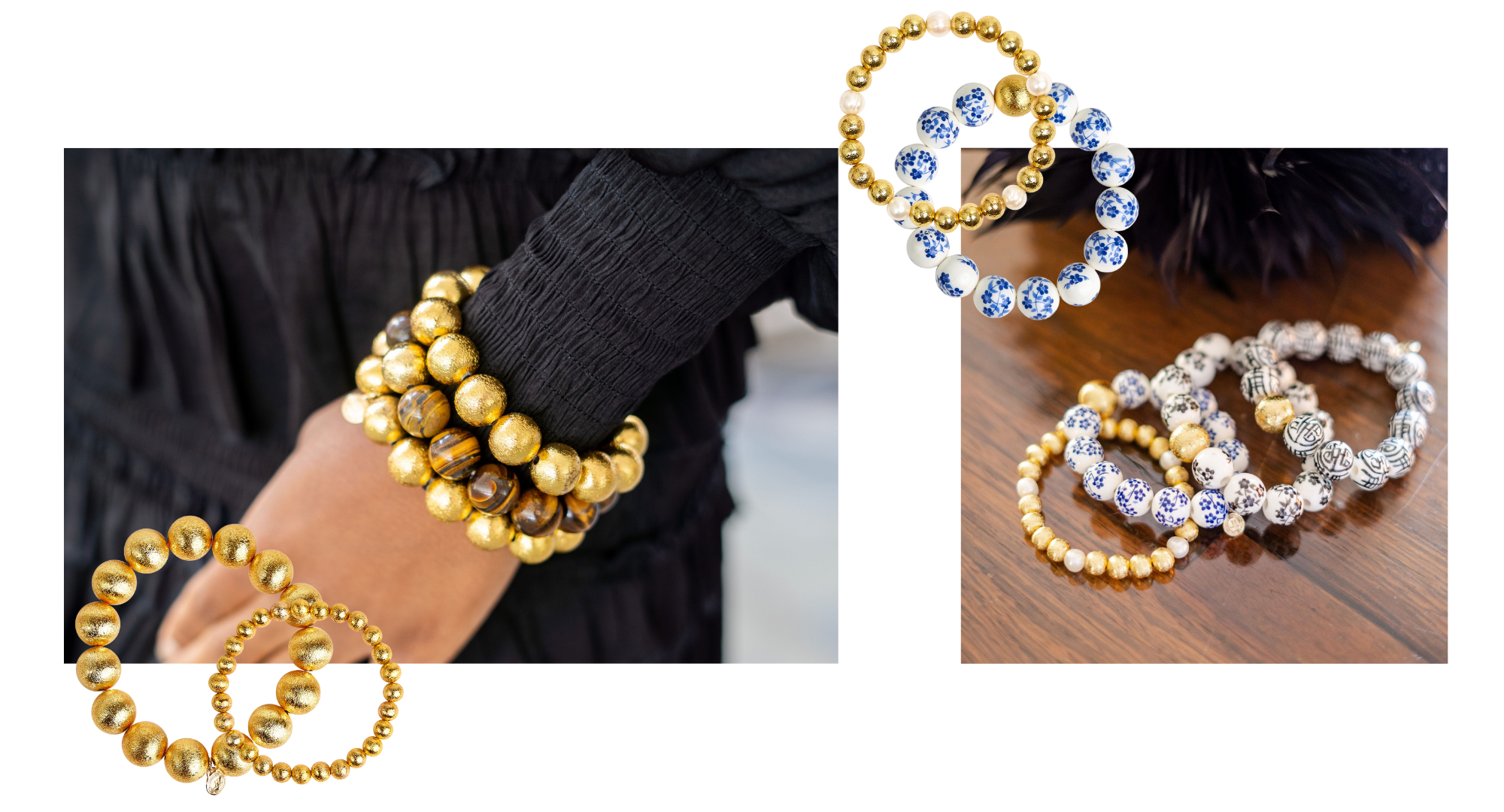 Gifts For The Mother In Law
Celebrating the people you love is easy, and how better to show it than gifting your Mother in Law! Here are some past favorites for any gift for Mom. Customize our tortoise cuff or Avery Black clutch with any charm she would love! Or maybe a button pearl for a more simple stud!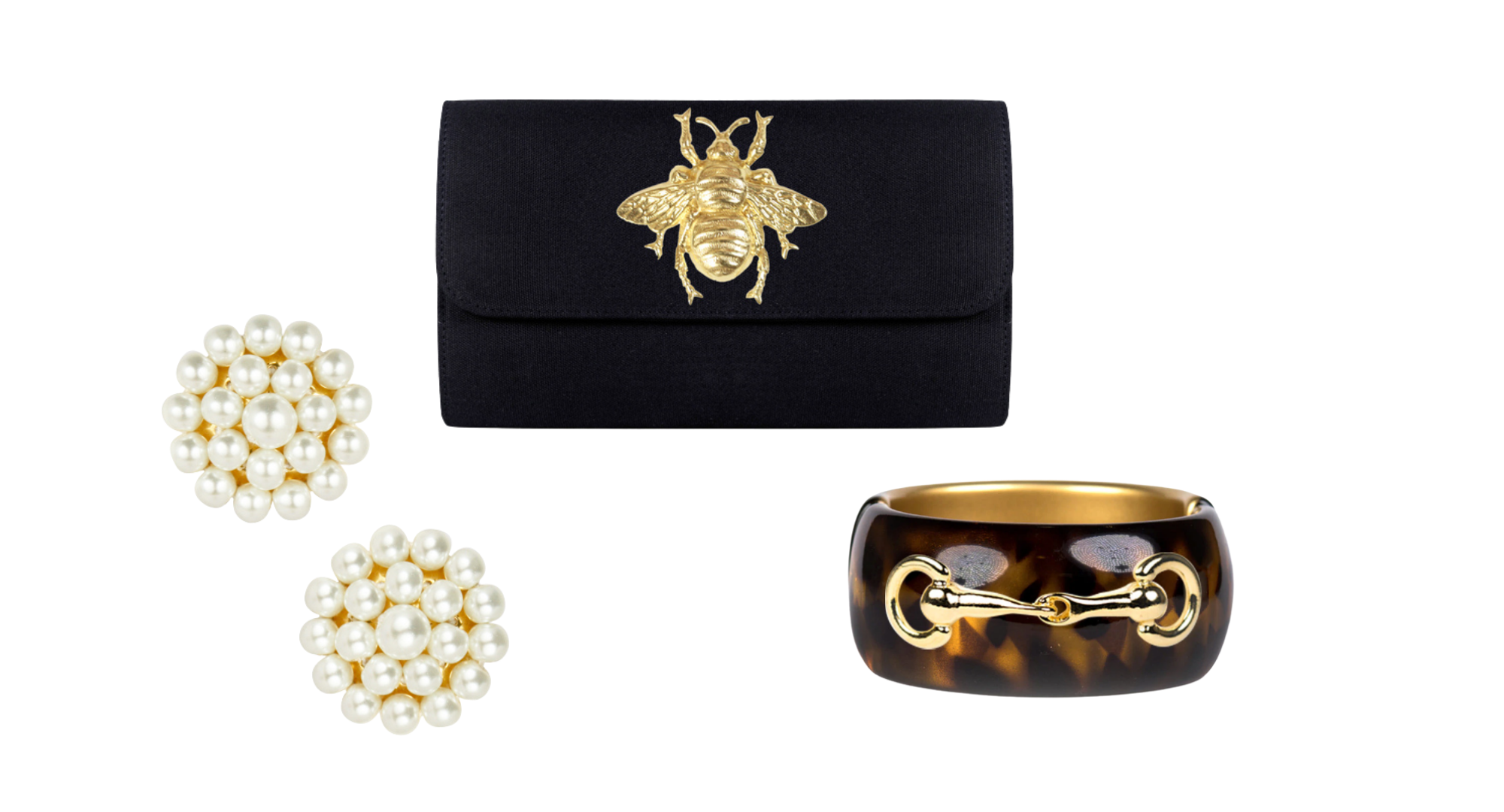 Gifts For The Bride To Be
Need something for a bride to be? Make it one-of-a-kind with a customized Bride Clutch just in time for her big day! Or maybe a Pearl Libby floral earring or Button Pearl For any upcoming bride activities. The possibilities are endless! Choose from a variety of customizable bridal party gifts and pearl bridal accessories!